The 2023 earthquake sequence in Turkey and how synchrotron imaging can help unravelling earthquake processes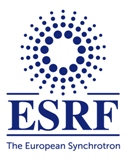 ESRF Seminar (hybrid mode)


Tuesday, June 27th, 2:00 p.m. (Paris time)
Presented by Prof. François RENARD, Head of the University of Oslo NJORD department, Norway
Venue: ESRF Auditorium & online
ABSTRACT
On February 6, 2023, Turkey and Syria experienced two simultaneous major
earthquakes along a well-known tectonic plate boundary. The occurrence
of these earthquakes caught experts off guard as they could not be
predicted. Here, I will provide an overview of our current understanding
regarding the mechanics behind these seismic events. Additionally, I
will highlight how experiments conducted at the European Synchrotron
Radiation Facility (ESRF) can contribute to unraveling the intricate
processes associated with earthquakes.
TO CONNECT TO THE WEBINAR by Zoom, please click on this link
Webinar ID: 997 3963 6737
Passcode: 584838