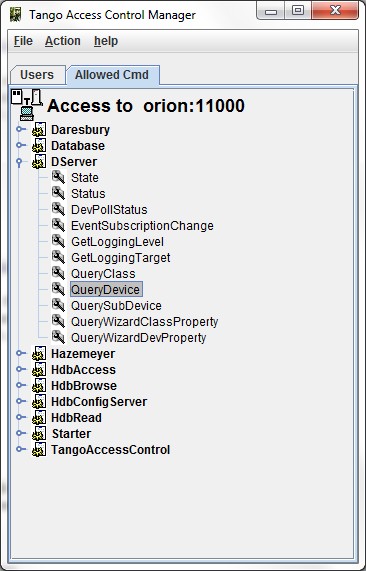 The access control allows Write access or Read Only access.
The Read Only acces means:

Read only device attributes.
Cannot write device attributes.
Cannot execute commands (a command could be a write action).

Some commands could be a simple read action.
For instance on Dserver class, the command QueryDevice
does not write anything and returns the device list.
This class is needed to establish a connection between a client
and a device, and it is useful even if user is in read only access.
This tool provide a list of allowed commands for aspecified class.
You can add or reove class by a right click menu.